Building on our previous work with the Autism Friendly University Project in DCU, AsIAm has recently launched our Autism Friendly HEI resource. The website contains written and visual resources to guide new students through the trials of academic life, settling into life on campus and various self-care strategies. The resources are informed by lived experience from autistic students and graduates. Off the back of Freshers week; we thought we'd give you a quick crash course of autism-specific tips for your first weeks at college!
Ideally, from the moment you get your first college offer, you should try to familiarize yourself with your college layout. Some colleges may be contained in one building, a campus with several buildings, or across an entire city. Most HEIs will have a map available on their website to help you figure this out. If you get the chance, try visiting before term starts and locating the most important spots for you. This could be where you lectures will take place, the nearest shops, vending machines, toilets or quiet rooms depending on your support needs. If you aren't able to travel before term starts; fear not! There are plenty of opportunities for this in Fresher's Week.
2. Make the Most of Fresher's Week
While many HEIs will be close to finishing their events for the week, remember that most colleges generally have a Re:Fresher's week or opportunity to repeat these events later in term for students who have transferred. First of all, make sure to get the basics out of the way: Completing orientation, getting your student card, and getting a locker are easier done sooner rather than later.
There will be many college societies looking for new members and it's more than likely that your special interest will be among them. Many of them will charge for admission but may also offer discounts with membership cards. Try to budget and use these deals to your advantage. There will be a large number of events available; so try checking ahead of time to see what works best. It's easy to burn out from doing everything, so try to pace yourself.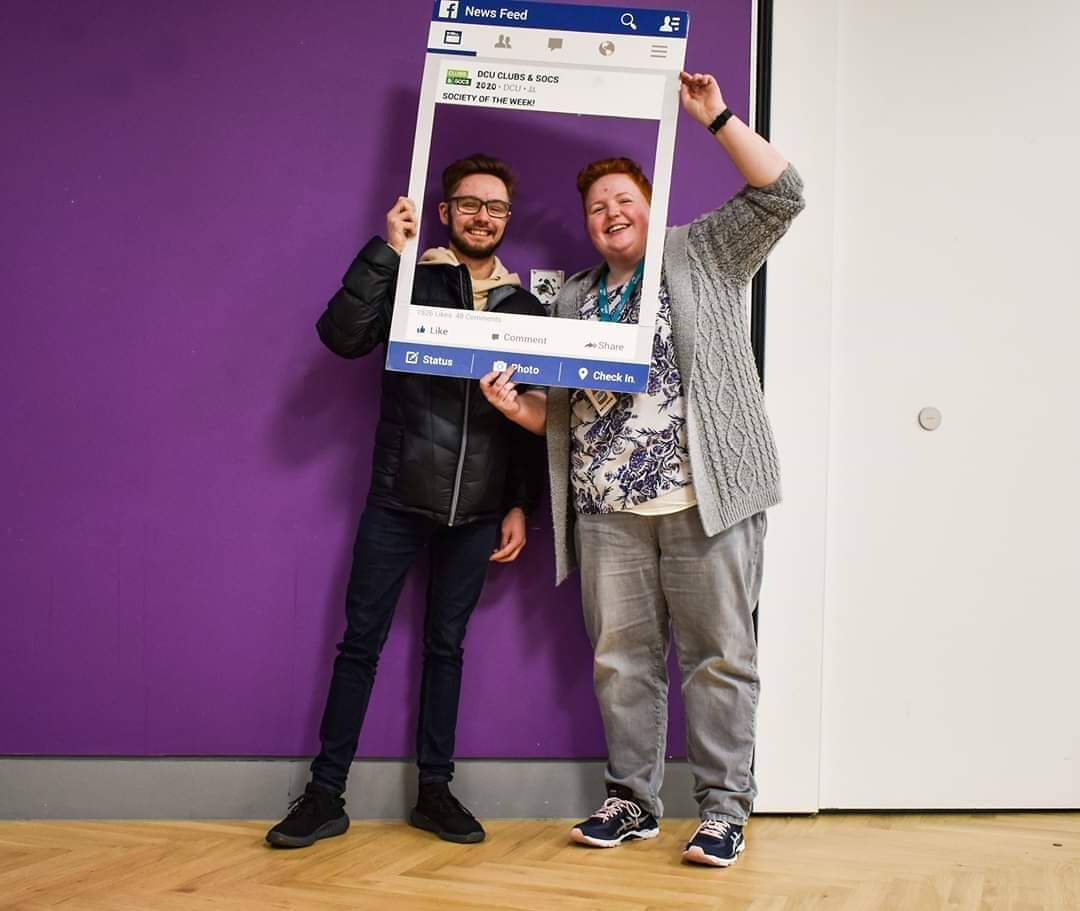 3. Be Careful With Alcohol
There's nothing wrong with having a drink and enjoying yourself on campus in moderation. Despite colleges thinking more critically about their drinking culture, you may hear feel pressured into excessive drinking through phrases like 'down it, Fresher,' or made to feel like you must prove yourself through drinking games. Try to keep the following things in mind. Firstly, you should only ever enjoy yourself at your own pace, not that of the people around. Drinking games are, when conducted correctly, for the purpose of socializing and getting to know one another, not to drink to excess or 'win.' Therefore, if you're being made to feel uncomfortable or anxious, the event in question is probably not worth your time. Finally, remember that alcohol is a chemical depressant, and misuse of it can have an adverse effect on your mental health. If you are a non-drinker, don't be worried about fitting in. Universities and colleges are taking a greater interest in alcohol-free events such as film-screenings and gaming nights.
4. Remember You're Not Alone
It's easy as an autistic person to feel like the odd one out at college events. You're leaving behind the routine of school and if you've had trouble with socializing, you may feel anxious about the new environment. But don't forget that many students, autistic or neurotypical, will be just as nervous as you on campus. It's likely some will have had to commute from another part of Ireland, or another country and are living away from home for the first time.
You won't be the only person entering the welcome events who's worried about meeting new people or fitting in. If you feel alone in the room at a college event, there's probably someone else feeling the same way. You won't know unless you say hello! College societies can be a great way to find your ideal group. If you couldn't find people who matched your interests and hobbies at school, it's far more likely you'll find them in college. The trick is knowing where to look!
5. Join the Right College Society for You
College societies can be an excellent place to celebrate your interest and meet new friends. While it's important to complete your coursework and study for relevant assignments, college should also be an opportunity to grow and learn about yourself. In fact, autistic students who joined a college society were found to be less likely to drop out of their course. It can be overwhelming choosing a society to join, but remember that it's common to be involved in multiple societies at once, especially if you live on campus. Also, some societies may only operate at certain times of the year. A windsurfing club, for instance, is unlikely to run in the middle of January! Clubs and societies range from athletic clubs, performance societies like music, dance or theatre, or even societies dedicated to academic interests such as history or engineering.
Activity in societies can be a good way to gain experience for life after college, especially if you serve on one of the committees that manages these societies. This kind of involvement will give you experience in budgeting, event-planning and PR. For example, many people who are interested in law and politics generally gain experience by getting involved in debating society committees.
6) Get in Touch With Your College Disability Service 
If you indicate on your CAO form that you have a specific disability or learning difficulty, then Disability Services will be notified as soon as you accept a place, and they will get in touch with you to work out what supports they can provide.  Even if you didn't tick this box on the form, you can still access the available supports by contacting the college's Disability Service at any stage during your studies. These supports depend on your needs but can include assistive technology (e.g. voice to text software), note-takers, copies of lecture slides and extra time with assignments or exams. For a full list of what may be available at your HEI, check here.
You'll have to provide evidence of disability; outlining which condition or conditions you are diagnosed with and briefly explaining how they impact on your learning. Medical evidence is also required and this may be in the form of a full medical report from your Local Health Office or a letter from your GP. If your chosen college is a registered partner with the Disability Access Route to Education (DARE) programme, then you will not need to provide medical evidence in your application.
Every college's Disability Services operate under a very strict confidentiality policy, so don't worry about giving away your personal medical details to them. They will need as much information as possible to tailor what supports you may or may not need during your studies.
We hope  you found this crash-course informative. This piece is based on articles from our Autism Friendly HEI section on College Life. To see more from this section, and our pieces on Academic Life (which contains advice on meeting deadlines and study skills) and Daily Life (self care, cooking and interpersonal tips) check our Autism Friendly HEI Website.