We hope you all enjoyed celebrating Autistic Pride 2020, especially our friends at Autistic Paddies. Given the length of Autistic Pride Alliance's Online Celebration, coverage will be split into several parts. As mentioned in our previous piece on Pride, the event is independent of any organisation and exists solely as a community project. As such our coverage will summarize speakers' points as faithfully as possible without comment to avoid lending preference to any particular view.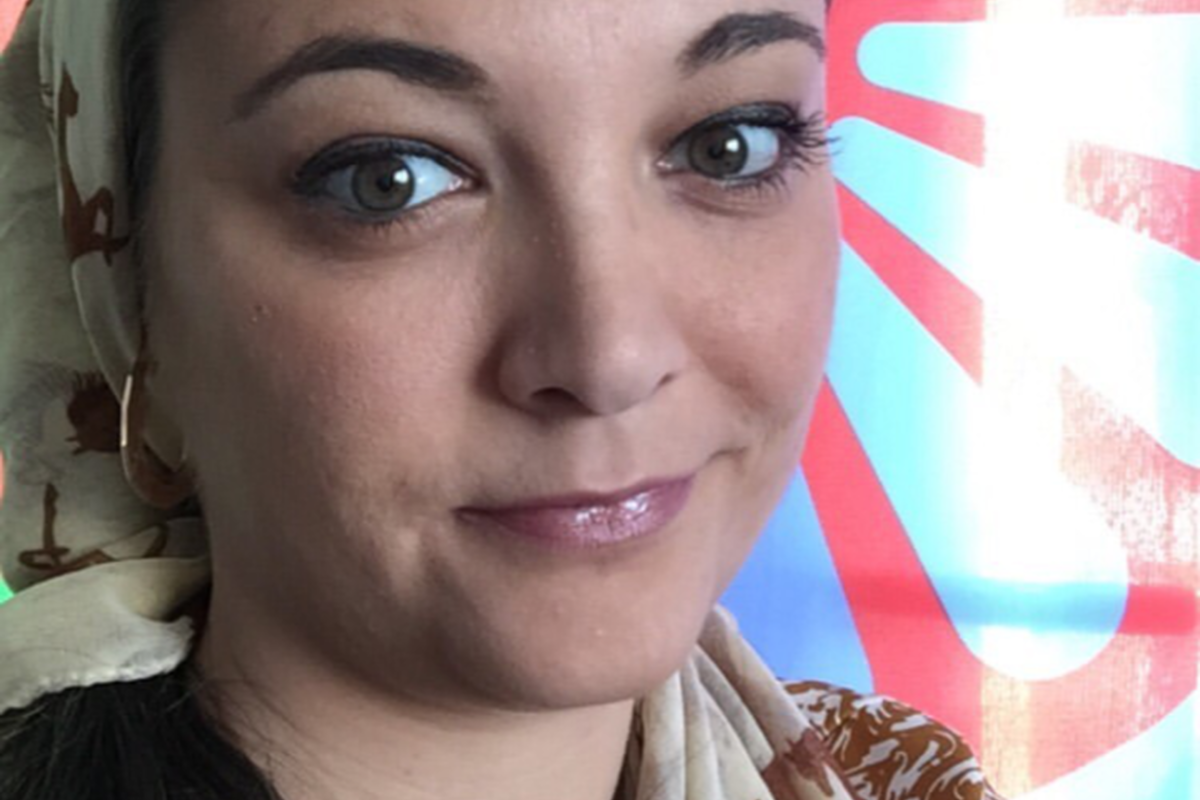 Nikki Hughes  began the day discussed autism in the GRT (G****y, Romani, Traveller) community. Firstly she outlined the distinctions between groups under this umbrella term and the harmful language used to describe them. Hughes then outlined discrimination the GRT community experiences in the areas of housing, education, and healthcare. She especially lingered on early years education and the prevalence of exclusion and bullying. Hughes then noted higher rates of anxiety, depression and suicide in the GRT community. Considering the rates of these three in settled autistic people, GRT Autistic people face substantially higher challenges than others in mainstream society. She also outline the difficulties. However, Hughes also focused on positives. She noted that traditional work in the GRT community is self-employment, with each member of the family being valued for their contributions. This affords opportunities to work for autistic people that may not always be available in wider society. The community's closeness to animals also affords the many autistic people who love animals to enjoy a closer relationship with them protected under GRT culture. Hughes ended by affirming her pride to be both autistic and Romani and observed that Autistic Pride coincides with GRT History Month in June.
London Pride continued under the organisation of Joseph Bradford.  Joseph opened his discussion by revealing his own diagnoses of Aspergers and Dyspraxia. "If someone asked me if I was proud to be autistic then, I'd have said yes. But in reality I was more proud of doing things people said I couldn't do. There were still parts of myself I was ashamed of and wanted to suppress." Bradford was empowered by the experience of Autistic Pride to begin organising his own events in Hyde Park in 2015. He explained that Autistic Pride has expanded in the UK since 2018 as an autistic-led, non-affiliated event. Bradford expressed a preference for smaller locally organised events as opposed to broader events to avoid Pride becoming too centralized. He then acknowledged not everyone has access to a pride event in their area or even is capable attending due to access differences. He offered the view that "Autistic Pride doesn't necessarily have to take the form of public events…demanding to be treated with the same respect and dignity as others is Autistic Pride in action."
He was next joined by Sarah McCulloch, founder of Autistic Empire and Occupational Therapist. "The keys to the kingdom of autism are currently held by psychiatrists. They define what it means to be autistic. Who gets to be autistic and who doesn't. What is a legitimate autistic trait and what isn't. They base the gatekeeping not based on what we report to them but what they observe of us." She noted that the autistic community outnumbers professionals and even those who either have or are seeking a diagnosis and those with a diagnosis have a responsibility to create a community are reach out to people we are currently missing such as autistic people of colour. She urged everyone watching to consider who in the autistic community isn't in the room at autistic events and why that is the case.
Natalie Joelle next shared her poetry, including the excellently named ASP: Autistic Spectrum Pleasures, which expresses hope for understanding towards autistic individuality.
Charlotte Fien discussed the intersections of Autism and Down Syndrome, commenting that she surpassed and continues to surpass expectations set for her. However, she is quick to observe that this isn't why she is worthy of respect and equality "We all have a value. It's not because of what we do. What we have. How much money we earn. It's more about what's in our hearts. How much we care about others. The good we bring to the world…if society's really serious about diversity, people with Down Syndrome and Autism should be part of that diversity. Otherwise it's just hypocricy."
Paul Wady also know for his work under the name Guerilla Aspie shared his own calming words "please find ways to make being autistic work for you. If you can't do that find other autistics and share your lives with us. Carry on and don't be low. Carry on and don't be alone…you don't have to walk around being intensely happy about life all the time, nor do you need to walk around being miserable. You can be quite neutral and be present every day and it's fine."
Pride then travelled up North to Aberdeen. Marion McLoughlin was joined by Chris Bonello (Autistic Not Weird, SNA, speaker and author of Underdogs) and Aileen Patterson (Scottish Women's Autistic Network, poet, librarian) to discuss creativity on the autism spectrum.  The speakers placed emphasis on focusing on the creative process for its own sake and not thinking about the finished product too much. "There's a misconception that in order to be a valid creative person you have to be good at stuff. You don't at all…doing stuff just because it's fun is enough." Bonello admitted he wrote for twenty years before receiving any money but this fact didn't make him any less a writer during that time. "The world is on everyone else's terms. Every one else gets to decide the rules…our ability to influence the world around us is very limited" and writing gives autistic people an opportunity to exercise control.
Aileen agreed regarding metrics of success, believing that writing for oneself without thinking of the end goal is very freeing. She added that creative writing is an excellent way of communicating which cuts out small talk. McLoughlin agreed, commenting that she felt like she knew Patterson much better as a person just from reading her poetry. All three reflected on the autistic mindset allowing complete absorption in a creative task.
Jess Benton, then continued the discussion. A management trainee working as a public servant, she spoke for the benefits of having autistic people working in local government. She opened her talk by recalling learning about abuses of power in a care home in Gloucestershire in 2011. Her passion for advocacy led her to university to study children's services. During her time in college she traveled to Romania with the Life Foundation and noticed the lack of funding, resources, and oversight in adult care homes. From that point Benton resolved to conduct any future work and training whilst being openly autistic.
She persuasively argued for changes that may be brought about as a result of COVID19. "We are entering a post pandemic world. You need new skills for a new world." Jess noted that public services employers look for technical and interpersonal skills. She observed autistic people's obvious strengths in technical skills and also noted autistic people's empathy and interpersonal skills are often underestimated. She then outlined the benefits of diversity in the workplace. Jess explained distributed or delegated theories of leadership means more diversity is needed at leadership roles on multiple levels, not simply at the top.
She then commented on the need to build trust between autistic people and local government, recalling having to explain to senior colleagues how past experiences such as — have made autistic people reluctant to trust them. From an autistic perspective she recommended "use your local channels for activism. Speak to your local counselors. Make their lives difficult. Sent lots of emails. Ultimately it comes back into the wider system, these issues are raised in cabinet and local council meetings if they can't be ignored."
Before breaking for lunch Autistic Pride Alliance showcased Skylar from My Autistic Sparkle's observations of her autism diagnosis. In her heartfelt video she says "being autistic is fun. All of my mum's friends are autistic…I love being different. I love being autistic…you love yourself."
We were then treated to some special animations from Pablo before finishing La Ameba Azul. The song was accompanied by a diverse photo compilation of autistic people across the globe, powerfully articulating Autistic Pride's core tenet of bringing the community closer worldwide.