Between travelling to the airport, navigating through security and customs, to the flight itself, the idea of plane travel can be very daunting for an autistic person or their family. Luckily, however, airports are growing more conscious of the access needs of autistic passengers. We have created this page to help illustrate the autism-friendly supports and services provided by airports in Ireland
There are several supports available when travelling through our airports. The level of supports varies between airports. The find out more about these supports, just read below. 
Dublin Airport
Offers optional lanyards and wristbands to allow autistic passengers to signal relevant staff at security, passport control or long queues. They have also provided visual guides and social stories so autistic children and their families know what to expect.
Belfast Airport
Provides their own lanyards and a selection of social stories. Contacting the airport ahead of time can help in securing additional supports.
Cork Airport
Provides Sunflower lanyards to indicate to staff which passengers may be in need of support. They also provide Suzie books, designed to help children cope with new situations, free of charge. They also provide social stories to help the child and family prepare ahead of time.
Shannon Airport
Can be contacted before the flight so that a staff member can be present upon your family's arrival in the airport. They also provide an orange hat to clearly signal passengers who may be in need of assistance.
Conor McDermott has recently completed a research project for his undergraduate in Occupational Therapy. The project is a survey based on interviews with three autistic adults about their experiences going with  airports. The findings can be seen here.
Tell me about how and why you settled on this topic for your research project
The research study was part of my degree. I'm studying Occupational Therapy in NUIG. Our final year research project required a thesis based on three months of study. Two summers before my degree I worked in Knock Airport in Customer Service. A large part of my role was to help people with disabilities through the airport. I would have helped people on the autism spectrum with air travel when using airports in Ireland as part of this and the survey drew on this experience.
The survey noted that behaviour of other passengers was a big trigger. What exactly did the participants describe?
They said that other passengers presented challenges. Firstly they added to the background noise. Obviously people get excited in airports, there can be children speaking quite loudly or even adults which can be a lot to process. Our participants also said the movement and orientation of other passengers confused them. It was difficult to predict where to go when people suddenly moved in front of them. They added to the busy and chaotic environment of the airport. One participant said they'd been 'caught in a mad rush of people.'
The security process is described as frustrating? What parts of the process were the most difficult.
The participants had a varied experience. They all acknowledged the security process was necessary but it still caused a lot of anxiety. One of them came early when the airport was less busy to come through security quickly with less difficulty. With others the process caused a lot stress and worry. Waiting in queues , taking off shoes and jewelry and going through scans were all anxiety inducing. Another talked about having his luggage hand searched and how frustrating it was. He complied to stop causing conflict in the airport or being disrupted, but found it distressing. The frisk search was a big fear. None of them had received a frisk search but all of them were concerned about tactile sensation caused by another person touching them.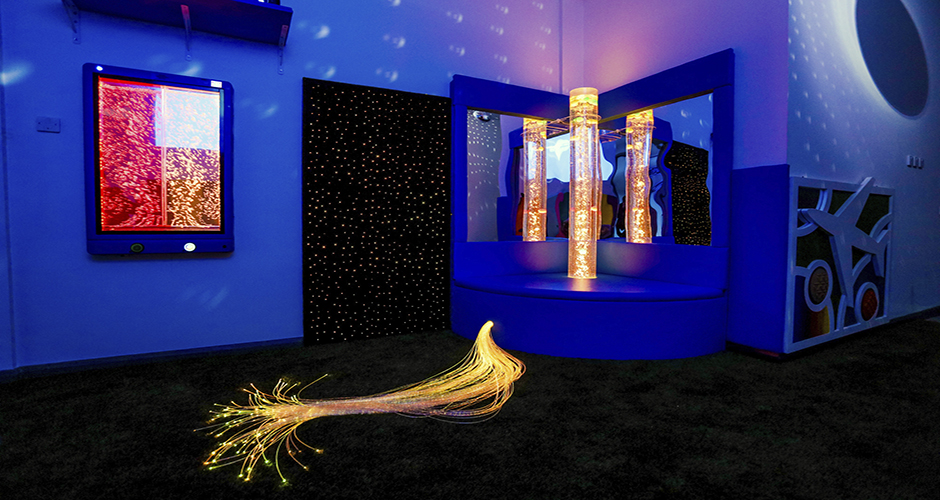 The survey noted more positive aspects of an airport trip. What were they?
The participants all felt standard airport signs and flight information screens were clearly structured and helpful for navigating the airport. Interestingly, only one participant availed of assistance. In advance of his did an airport trial accompanied by a close friend. They visited when it was quiet and were shown through check-in, security and departures. On the day they took their flight they availed of airport assistance and were escorted until boarding. They found it especially useful as it helped get through queues faster and security and boarding. Another participant acknowledged assistance but did not apply for it while another wasn't aware of the services existing. Another participant said they'd like to raise awareness in the autistic community about the services that are already available. Not just for physical disabilities
How does one ask for assistance with  an invisible disability such as autism?
From my own understanding of how it works across most airlines have the option to avail of assistance included when booking the flight. Most will offer a meeting assist, going through airport with the passenger before or during the day of the flight. It depends on the level of assistance you require. It's usually best practice to contact the airport directly about assistance in advance of the flight. In Knock airport they have personal airport assistants who bring people through. They aren't there the whole way through but they check in regularly. Dublin and Shannon airport both now have sensory rooms too.  A good development in Dublin is the use of green lanyards to signpost passengers that may need assistance.
You outlined potential service improvements. What are they?
I think making the existing autism services more visible would make a big difference with air travel. Participants noted 'persons with reduced' mobility was wording not inclusive to autistic people. It was not clear to them whether services were available to non-physical disabilities. The services already available should be more visible with more inclusive wording.
Is there anything that struck you as interesting given your experience working in airports?
What really stood out to me was the low awareness among the autistic community of existing disability supports in airports. I assume everybody knew about these supports because all the staff knew. I was also interested to learn about the individual coping strategies participants used to manage sensory overloads such as stimming.
If you could give piece of advice for autistic people planning a journey based on this survey what would it be?
My advice would be to book assistance in advance. Arrive at the airport in plenty of time so that if anything unexpected happens there's time to deal with it. All participants were able to get through the airport despite challenges and it's important that anxiety doesn't stop autistic people from flying.