What does it cover?
Medical Cards enable you to access certain health services free of charge. The main service it covers is visiting a GP, including ones who work out-of-hours. It also covers the medicines they prescribe (although some prescription charges will be included). Other services that a Medical Card entitles you to include: 
dental checks;
eye and ear tests;
maternity and baby care;
in-patient hospital services, and;
short-term counselling for mild to moderate mental health difficulties.
Usually, the medical costs of your spouse or partner and children are also covered for the same range of services, if you are a Medical Card holder.The Card also entitles you to some community care services. This generally includes: 
home support services;
occupational therapy;
physiotherapy, and;
respite care.
Many of these are especially important for autistic people. However, some community care areas will have varying levels of demand, and so Medical Card holders will not necessarily be able to access these services immediately. A Medical Card does not always prioritise you in terms of waiting lists, either. The Card does not cover all medical expenses, even if you are living with a chronic condition, such as arthritis, asthma, or diabetes. Some of the prescription costs for the medicines used to treat illnesses like these may be covered under the Prescribed Drugs Scheme or the Long-Term Illness Scheme. 
Who's eligible?
Anyone can apply for a Medical Card. There's no age limit, but there are different types of Cards for the following groups of people: 
children diagnosed with cancer;
young people aged 16 to 25 years of age (including students);
older people aged 70 years old and over, and;
carers.
Any child under 18 years of age who has been diagnosed with cancer within the last 5 years can apply for a Medical Card.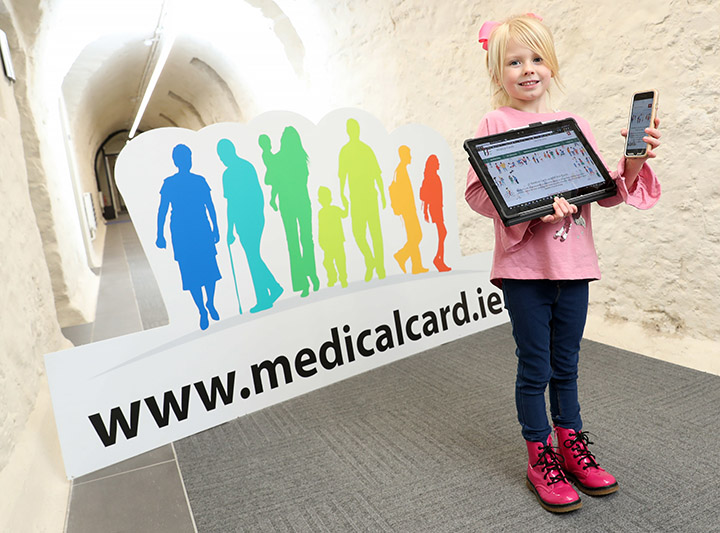 The HSE will send out a Medical Card to a child of a Medical Card holder when they turn 16 and are still living with their family. They may use this card until it expires when they reach 25 years of age, so long as they are still living at home with their families from when they received their own Card at 16. If the young person's parents do not have a Medical Card, and the young person has a medical condition, the HSE advises them to apply anyway, along with their parents. Medical Cards are available to people aged 70 and over if they satisfy an income-assessed means test. You can apply for a Medical Card for your child, if you receive a Domiciliary Care Allowance for that child. Medical Cards may also be given out on a discretionary basis if you have high medical expenses or during certain emergencies. Some people may automatically qualify if they: 
are participating in certain government schemes;
are in foster care;
live in direct provision;
qualify under EU Regulations;
An autism diagnosis in itself does not automatically entitle you to a Medical Card or a GP Visit Card.
How are applications assessed?
You must live in Ireland full-time and meet a means-tested criteria (in most cases, but not all) in order to qualify for a Medical Card. This criteria will look at your income to decide if you are eligible for either a Medical Card or a GP Visit Card. It will decide if your income is at a level where refusing you a Card of either kind would cause financial difficulties for you. If you are under 16 years of age, your parent's income will be decided on if you are eligible.  If you are aged between 16 and 25 years of age, your parent's income is also assessed. If you have gotten a job during that time, and your income is over the limit of a single person living with their family, then you are considered financially independent. This means that the same means test used for an adult who is earning and lives away from their family home will apply to you. If you are aged 70 and over, your application's assessment will depend on your gross income per week (this means including the money you earn before paying tax). If you are single, this limit will be at €500 a week; if you are a couple, it will be at €900 per week. If you are applying for a Card on a child's behalf, for whom you are getting DCA, the child is eligible for a medical card, without a means test. If you don't qualify for a medical card, you are then assessed for a GP Visit Card.  The means test will also look at any social welfare payments you are currently receiving, whether you are out of work or in work. You must include all details of any payments that you are receiving, as your application may be disqualified if you do not. If you are not currently receiving any social welfare payments, you do not need to include them in your application. If you are currently working, include your most recent payslips in your application form. Check out the video below for more advice on filling out the form. https://www.youtube.com/watch?time_continue=116&v=NJGoOK2vu38&feature=emb_logo
How long does it take to assess an application?
The vast majority of applications for Medical Cards and GP Visit Cards take approximately 15 days for the HSE to assess. 
Where can I apply?
You can apply online for a Medical Card or a GP Visit Card at medicalcard.ie. This may be an easier and quicker way for some people to obtain their card if they are in urgent need of one.  You will also find applications for the different types of medical cards outlined in this section, along with additional information about the rules for applying and the means test for each. Alternatively, you can download a general application form here and send it by post to the HSE. If you have any questions before you send in your application you can phone Lo-call 1890 252 919 or email [email protected].
What if I lose my Card? 
If you lose your Card, inform the HSE, by calling LoCall 1890 252 919 or emailing [email protected]. They will provide you with a new one, free of charge.  When informing the HSE of this, make sure that you provide your 
your full name;
address;
PPS number, and;
the name of your GP.
What happens if my circumstances change?
If you are awarded a Medical Card, the HSE will ask you to update them with your healthcare needs from time to time. They will notify you in advance and will usually ask you to do this by completing an online form. You can also request a paper version from your GP or Local Health Office. There will be a deadline set, but you may extend this if you give the HSE a reasonable explanation. If you do not complete the form, or do not provide the information asked for, then your application can't be re-assessed and your card may not be re-issued.
If your circumstances do change, then you must inform the HSE as soon as you can. 
Your circumstances may change for several different reasons. These may be because of: 
your personal finances;
your living situation;
if you have children, or;
if you cohabit, marry, separate, or divorce from your partner.
There are many other reasons why your living circumstances may change, but it is important that you inform the HSE if there are any big changes, as you may no longer be eligible for a Medical Card.
Appeals
If your application for a Medical Card or a GP Visit Card has been refused, then you can appeal if you are unhappy with the decision.  Your local area's HSE Appeals Office will reassess your application. Their contact details will also be contained in your letter of refusal. It will be conducted by staff who were not involved in deciding on your original application. 
Further Information